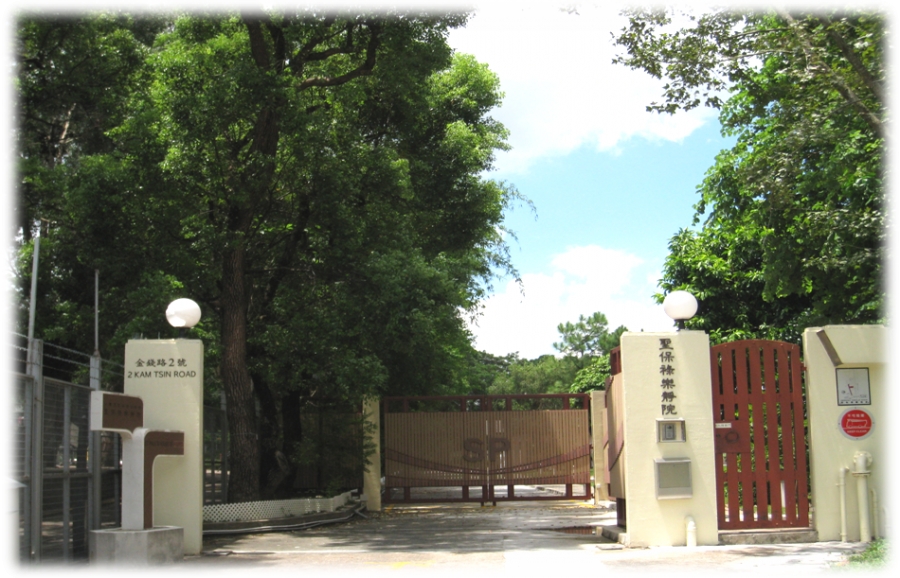 Our mission is to evangelize by facilitating contemplation in silence, reflection on faith, self-renewal so as to reconcile with God and people.
St. Paul's House of Prayer, a subsidiary of Sisters of St. Paul De Chartre, can provide a suitable venue for individuals and groups to hold :
Faith formation camp
Discussion camp
Group seminar
Individual or Group Discussion Camp
( on site spiritual director available on request)
St. Paul's House of Prayer is located at KamTsin Village in suburban SheungShui. The elegant main building within the serene compound is complemented by the Virgin Mary Grotto and a lily pond in the garden. The indoor facilities include a chapel , conference rooms, function rooms, a library and air-conditioned ensuites ( 42 single rooms and 4 double rooms), spacious dining area and a tastefully decorated living room. A separate room is also reserved for the spiritual director.
Time
Service provided
Fee
Day Camp
9am to 4 pm
lecture room, lunch
adult : $170
student : $140
Overnight Camp
4pm to 3pm
the following day
lecture room, boarding, breakfast, lunch, dinner
adult : $360
non-Catholic : $410
student : $250
Others
Extended hour charge
lecture room only
$120.00 per hour
Application Procedure
We accept July to December bookings in April and January to June bookings of the following year in September.
Download the application form from our website, fax the completed form to our office and confirm by telephone call. The acceptance of application will be notified before the end of the month.
Upon acceptance, 50 % of the fee should be submitted as non-refundable deposit before a specified deadline. The remaining 50 % should be paid two weeks before the date being booked. Payment can be made by crossed cheque payable to the "St. Paul's House of Prayer".
If more than one application is received for the same date, priority will be given to spiritual retreat camp and the camp with highest number of participants. The remaining vacancies will be filled on a first come first serve basis.
Saturday, Sunday & Public Holidays are open to Catholics only.
Rules of the Hostel
Meal Time : 8am for breakfast, 12:30noon for lunch,6:30pm for dinner.
(late comers will not be waited)
Contact the hostel office if additional facilities and supplies are needed. Checked out items should be returned promptly after use and compensation will be charged for any damages.
Campers should carefully look after their personal belongings. The Hostel will hold no responsibility for lost items.
Bed supplies including comforters and bed sheet sets will be provided. Please follow instruction to leave the used items in suitable places.
Please do not move the furniture inside the bedroom. No extra bed will be provided.
Participants sharing a double room should declare to the hostel officer their relationship.
Please keep the hostel and facilities in tidy condition.
The use of radio, CD players and tape recorders should not create disturbance to others.
Fire lighting, cooking, smoking and lighting of mosquito repellent incense are prohibited.
Please conserve energy in using electric lights, electric fans, and air-conditioners. As safety measure, please close the windows and turn off air-conditioners and lights when leaving the bedroom and conference rooms.
No camp activities will be allowed after 10 pm and should maintain a quiet environment within the compound.
No pajamas in public areas.
Gambling, smoking and any illegal activities are strictly prohibited.
The hostel officer may terminate the stay of anyone who breaches the rule or engage in illegal activities without refund.
The hostel officer reserves the right to make final decision in case of emergency and during typhoon weather condition.
Day camp and overnight camp will be held as usual in typhoon signal number 3, amber rainstorm signal, red rainstorm signal. However, if typhoon signal number 8 or above, black rainstorm signal is predicted by the Observatory before noon, day camp and overnight camp of the same day will be cancelled. Campers should not check -in and checked-in campers should leave promptly. No responsibility should be held against the Hostel. Paid Fees can be refunded if the camp is cancelled due to rainstorm or typhoon condition.
The Hostel reserves the right to modify and amend the contents of this Hostel Rule without advanced notification.
Driving Instructions
Follow the Sheung Shui direction upon leaving Lion's Rock Tunnel and Tate's Carin Tunnel.
DO NOT exit at Sheung Shui intersection after passing Tai Po.
Exit at Shek Kong, Kwu Tung, Man Kam To intersection.
Turn left at the roundabout and immediately bear right.
Turn right after passing the "Hong Kong Jockey Club" sign
Go straight and after passing the "Fanling Lodge" sign turn left onto Kam Tsin Road.
Go straight, after passing Ho Ting Primary School and turn slightly left, LaSalle Secondary School will be in sight.
The entrance of the hostel is beside the School.
Please press the door button at the side of the gate. The gate will open and close automatically after the vehicle has passed through.
For transportation by train, get off at Sheung Shui station, inform the taxi driver to stop at "Kam Tsin La Salle".
Or take the 50A, 50K,51K green minibus at Landmark North, inform the operator to stop at Kam Tsin.